Happy Money Launches as the Only Financial Company Combining Psychology and Money to Help People Live Happier Lives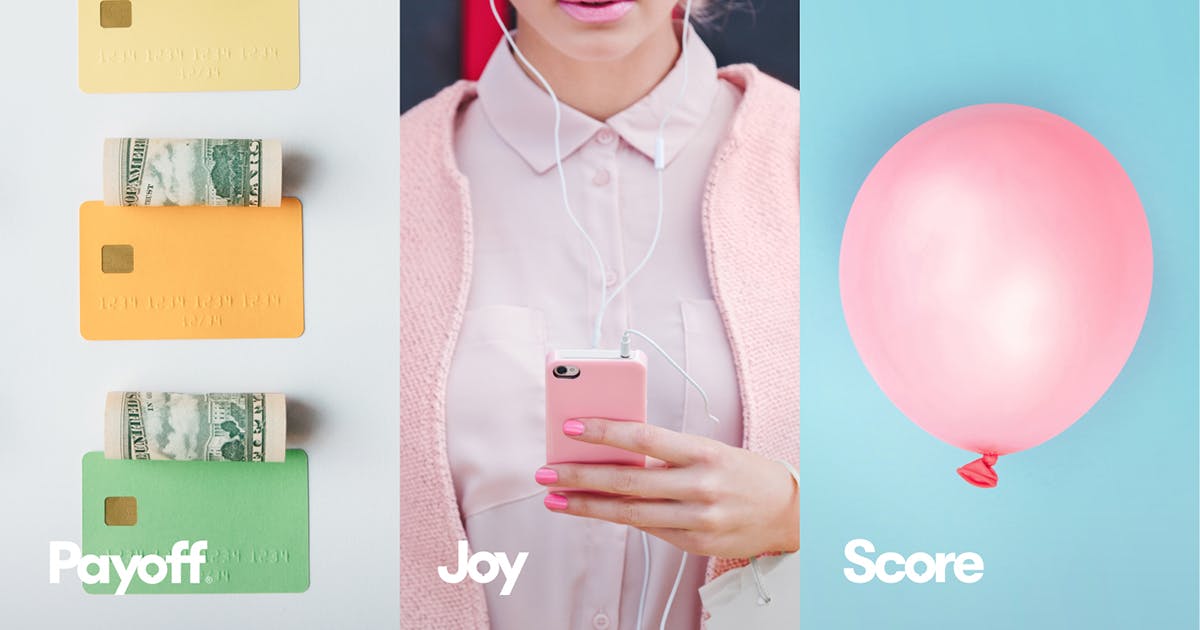 COSTA MESA, Calif.-- Today, Payoff announces the launch of Happy Money, a new financial company innovating at the intersection of psychology and money with the goal of helping people live happier lives.
Happy Money is built on the premise that a person's unique psychology is the best predictor of their financial behavior and key to improving their financial health. Combining psychological data with traditional financial data provides a more complete picture of a person. With this insight, Happy Money's team of psychologists and neuroscientists set out to develop a more human approach to the delivery of financial products and experiences to help people live happier lives.
"Happy Money is our mission described in two words. It's the best way to explain what we're doing and where we're going. Everything we do starts with people and understanding their unique psychology. We co-develop products and experiences with people, meeting them where they are to help maximize their happiness along the way," says Scott Saunders, Founder and CEO of Happy Money. Happy Money's products, Payoff and Joy, both follow this more human, psychology-first model and offer approachable solutions for achieving financial well-being, and ultimately, bringing people more happiness.
Payoff, the loan specifically designed to help pay off credit cards, was launched in 2015. It offers a simple, straightforward and attainable way to eliminate credit card debt. This singular focus has resulted in best-in-class portfolio performance with industry-leading low default rates and an NPS of 82. To date, Payoff has over 11,000 members and has helped people pay off over $175M of credit card debt.
Joy, a first-of-its-kind mobile app, helps people rethink the way they spend and save money through a psychology-based approach that involves rating purchases and daily saving suggestions. The app also offers people a free, FDIC-insured Joy Savings Account. Joy is set to officially launch later this month on iOS and has over 25,000 people on a waitlist to try the app.
In addition to Saunders, Happy Money's board members include Bob Allison, founder of Innovate Partners; Joe Saunders, former CEO of Visa; Matt Wilson, former CFO of Happy Money; and Sean Park, founder of Anthemis Group.
Additional information on Happy Money can be found at www.HappyMoney.com.
About Happy Money
Happy Money is the only financial company that combines psychology and money to help people live happier lives. Happy Money believes in long-term relationships with people, meeting them at every stage of their financial life, and maximizing their happiness along the way. Happy Money is composed of financial services professionals, research and clinical psychologists, data scientists, neuroscientists, designers, and technology experts, all working together to provide three primary experiences: Joy, Payoff and the Happy Money Score.
Press Contact: pr@happymoney.com
BusinessWire: http://www.businesswire.com/news/home/20171102005481/en/Meet-Happy-Money---Payoff-Unveils-New